jack Daniel's sinatra century 100 proof Tennessee whiskey
Jack Daniel\'s Sinatra Select is pleased to introduce Jack Daniel\'s Sinatra Century. One of the most limited Tennessee whiskies they have ever released. Aged in distinctively crafted barrels, their 100-proof whiskey is delicately balanced for smoothness. The interior grooves of the barrel coax the whiskey to greater depths of white oak and give the whiskey a complexity of flavors – imparting Sinatra Century with a robust and refined taste.
Jack Daniel\'s Sinatra Century Tennessee | 750ml Tasting Note
Nose: Exudes an oaky aroma, with a pleasant smokiness and subtle sweet notes.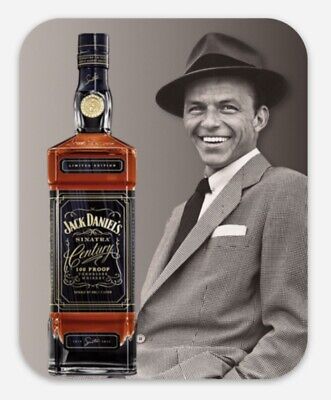 Palate: Spicy, oaky flavor, Bold character with layers of toasted oak and a slight smokiness.
Finish: Lingering.
WHERE TO BUY JACK DANIEL\'S SINATRA CENTURY TENNESSEE WHISKEY | 1L?
**Local retailer states either in stock or in route to location. Usually ships within 1-4 days. Longer than usual processing times may occur during the Holiday Season. Select items may become backordered due to current high demand and will ship out upon arrival.
Please refer to our terms of service and cancellations & returns policy.
Sinatra Select pays tribute to Jack's biggest fan: Frank Sinatra.